Day 1 :
Keynote Forum
Aleksandër Xhuvani University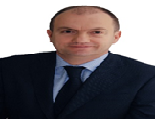 Biography:
Dr. Gjergji Koja, has a diploma from the University of Tirana, Faculty of Medicine in 1995 as a Medical Doctor. In the same year, he became part of Durres Hospital as a pathologist medical doctor. Meanwhile, Dr. Koja has completed his Master in Medical Sciences during the years 2001-2002 and Master in European Studies during the years 2004-2005.
Abstract:
The outbreak of COVID-19 affected the lives of all sections of society and caused serious implications on mental health. The lockdown, closure of educational institutions, and online learning have a significant effect on the education, social life, and mental health of students. The aimed study was to investigate and analyzed the consequences of the COVID-19 pandemic on the life of students

Biography:
Elham Azimzadeh,
Shahid Beheshti University, Tehran, Iran
Abstract:
The purpose of this study was to investigate the effect of physical guidance (PG) frequency on learning a tracking task in children with hemiplegic spastic cerebral palsy (CP). For this purpose twenty-five children, aged 7-15 years with CP affecting the left side of the body, who were classified in levels II–III of Manual Abilities Classification System (MACS) and levels III- IV of Gross Motor Function Classification System (GMFCS), were recruited from ten clinical centres. A pre-test including two blocks of 12 trials of the tracking task without any PG was performed by all participants, after that they were assigned into five homogenous groups (with 100%, 75%, 50%, 25%, and 0% of PG) through blocked randomization according to their age. All participants involved in an intervention consisted of eight sessions (four blocks of 12 trials in each session) practicing a tracking task.
Keynote Forum
Time : 11:00-11:20
Biography:
I am third year medical student at Dow Medical College. I have won INTEL ISEF provincial research competition related to my another research related to environmental sciences and presented my research named sewage treatment through egg shell at INTEL ISEF national level and DUHS DICE health exhibitio
n
Abstract:
The corona (COVID-19) pandemic has become threatened the people all around the world and has impacted the people psychologically. The research data is needed to formulate psychological interventions to lower the anxiety. The aim of the study was to assess the anxiety and stress levels among the general public of Karachi during COVID-pandemic